Hey Ben, Miguel,
Is there a way to generate sheets by categorie and by previous selection. Like that is available by rooms?
Here is my example situation:
I am setting up a millwork bundle. First I select all the millwork items I want to generate plans, elevations, and 3d views for.
then i have dimension by category which allows to select "Output from previous"
but when i go to generate sheets by category I cannot select "Output from previous". The only way I can tell to isolate the casework I selected previously is to go an manually select them again.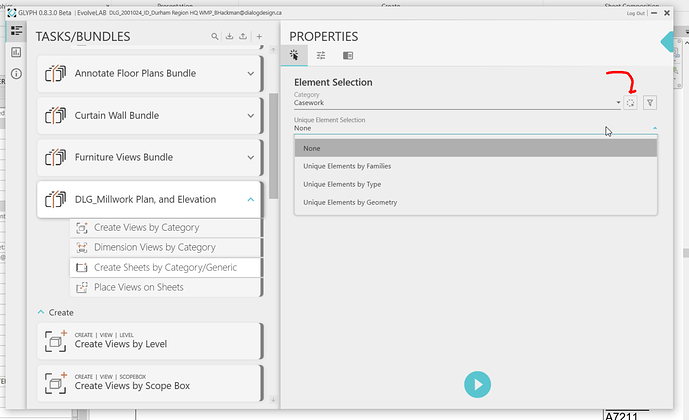 this is a bit clumsy, and would be ideal if I could just choose "output from previous" like I can with rooms.
Is there something I am missing and this is achievable?