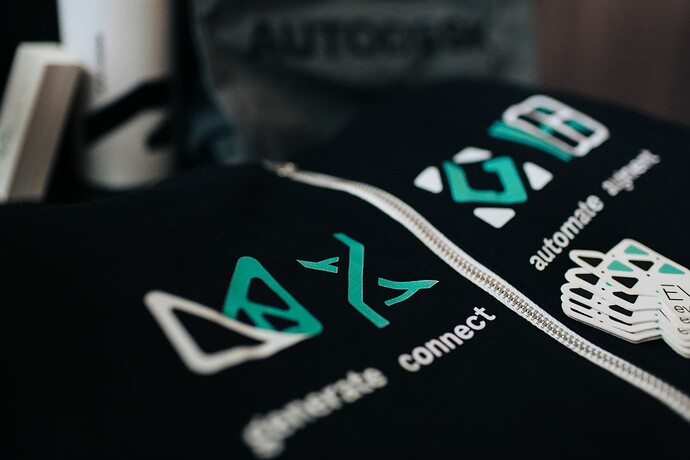 Autodesk University 2022 is a wrap! We had a great time meeting people striving to automate their workflows. This year we had a booth, 7 of our team member were able to join, and we had 4 classes! Super proud of our team!
Before I forget many of the great conversations I've had, I wanted to jot down some of the interesting feedback we got for our Helix product here. Below are some of the ideas and concepts discussed with people that visited our booth and saw live demos of Helix in action.
DWG ⥤ Revit
Variable Wall Mapping
This feature would allow users to map a dwg wall layer multiple times for different wall thickness ranges. For example: A-WALL mapped as a wall fron 0'-0" - 0'-2.5" as Revit Wall Type Furring A, from 0'-2.5" - 0'-5" as type "Interior Type B", so on and so forth.

Variable Door and Window Mapping
Similar to the variable wall mapping allow windows and doors to be mapped to multiple types based on the range of size detected from the dwg linework.

Curtain Walls to Revit Native Curtain Walls
This feature would parse the curtain wall linework, and generate a centerline base curve from which a native Revit Curtain Wall would be placed in Revit. This is a challenging task, but we have already explored a similar behavior on the SketchUp side, so we would extend that work for dwgs.
SketchUp ⥤ Revit
UV Mapping [done: Helix - Release 2.10.0]
The ability for DXF meshes to have more control over how material textures are located onto the imported mesh geometry in Revit

Native Railing Support
This feature would allow railing geometry from SketchUp to be brought in as native Revit railing. The understanding, is that the Revit railing would follow the Revit settings, therefore the geometry might not be 1:1 with what is drawn in SketchUp.

Undulating/Complex Floors
This feature would allow users to map "organic like" elements in SketchUp as a Revit floor. When converted to Revit, the floor would be a single element, with the floor sub-structure modified so that it represents the mesh geometry in SketchUp. This feature could be used for site work and landscaping via: roads, sidewalks, grass, and other undulating surfaces that need to capture different slopes.

Grids and Structural Elements
This feature would enable users to map SketchUp structural components to native Revit elements: beams, columns, and structural grids.

Ducts from Lines
This feature would allow users to map lines from SketchUp to native Revit ducts.

Pipes from Lines with Connectors
This feature would convert the current placeholder pipes that are generated into non-placeholder pipes with the appropriate connectors and elbows.
Rhino ⇌ Revit
It came up in conversations that it would be great to have the same SketchUp features on the Rhino side. We do have an internal canary build that we're already exploring, so stay tuned for a future release with Helix Rhino support
If you have other ideas you'd like us to place on our roadmap, let us know in the comments below!