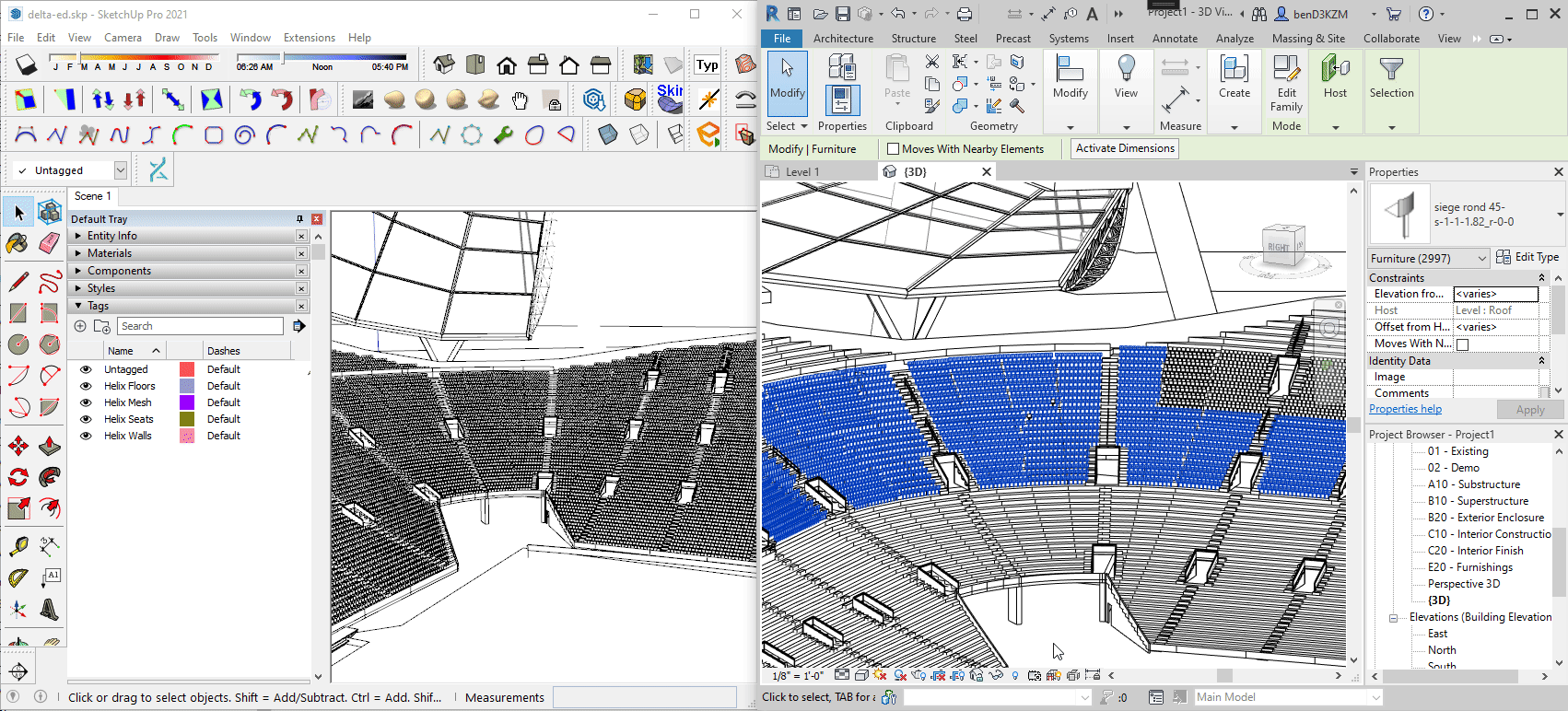 1 | Download the SketchUp model from the 3D Warehouse
Download the model from SketchUp Warehouse, using link below
2 | Setup SketchUp Model Tags
Create Tags for Helix to map as Revit Family Categories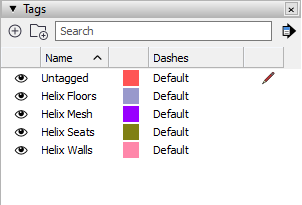 3 | Tag SketchUp Geometry
Place the SketchUp geometry on the correct tag
For surface based elements, place the SketchUp face onto the correct tag.
Ex: walls, curtain walls, floors, roofs and ceilings
4 | Map Component in Helix
Open the the Helix UI by clicking the Helix Icon in SketchUp
Select the chair component and set it as Mesh (DXF)

Alternate is to place this component on a tag

Select the other tags and map them to Revit Categories.
5 | Send Mapped Geometry to Revit
Press Send to Revit button on the SketchUp Helix UI
You should get a Sync Completed notification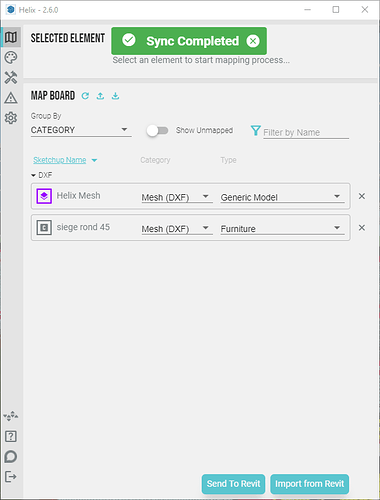 6 | Load SketchUp Geometry in Revit
Back in Revit, press the Load Model button on the EvolveLAB ribbon tab → Helix Panel
NOTE: this example only loads a quarter of the model and a specific portion of seating, hence the ~3600 seat count instead of ~65,000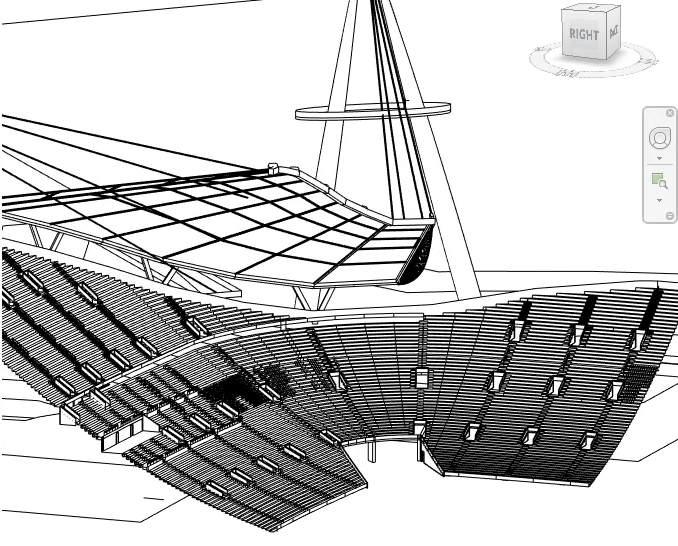 7 | Swap out the Seat Families (Optional)
Select all the seat families
Change the family type to the new type
Rotate the family if the Helix generated does not have the same orientation by pressing space bar while the seat families are selected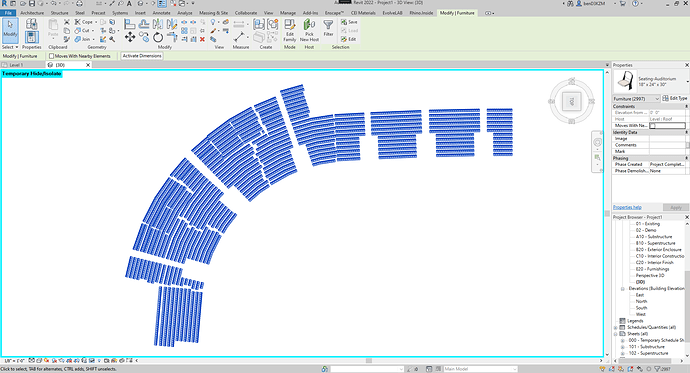 Ideas & Feedback
Here are some ideas that we think could improve this workflow. Let us know if you can think of other ideas.
mapping the seat family directly in Helix, so that users do not need to swap out the family in Revit
setting for angle adjustment when mapping, as different families have various orientations
ability to send the family from Revit as a mappable component in SketchUp
To try Helix, you can visit our Helix page