Hi guys,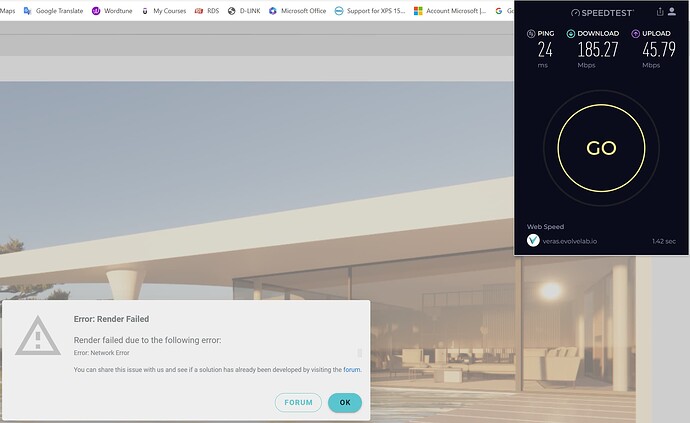 I'm facing a huge problem with both Veras (online and Revit plugins). It's saying that I have a network problem but the network connection works perfectly. I've bought yesterday the license and since this night everything worked properly.
I was seeing on the forum if there was a similar case, and I tried to change from Version 5 to 4 and also use a different resolution but nothing happened.
Might someone help me in solving the problem?
Thank you very much for your help.
Best regards
Antonio