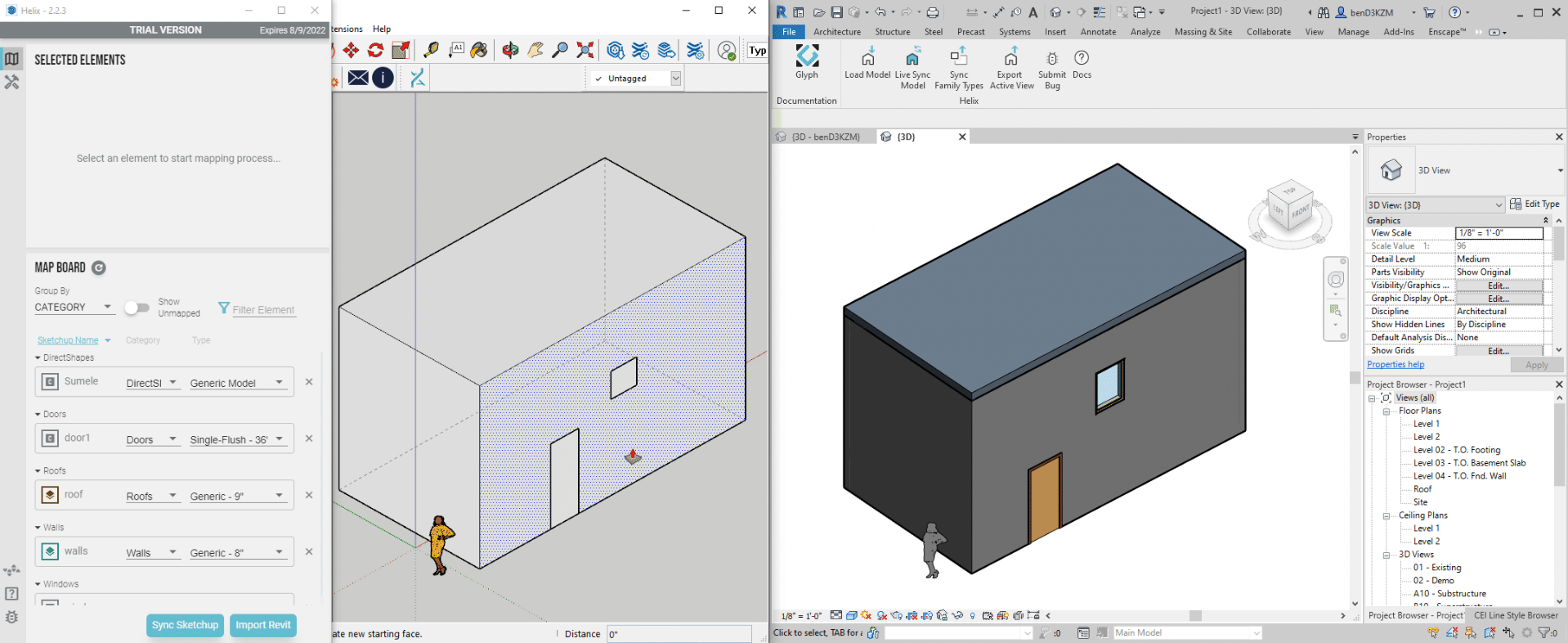 There was a question posted regarding the Revit host level for windows when a window is transferred from SketchUp to Revit:
…would the windows be associated to the level above in that case if it looks for closest level? Or does it look for closest below?
The app currently uses the closest general level as it shares a common coded path with many elements. This can be further opinionated for doors and widows. A simple logic would be to always look below for a level if a level exists below.
There are other nuances where some architects make many levels within a building story.
In my projects I have not had widows hosted to levels above. However, there are many typologies.
A simple solution can be:
Get closest level
Is closest level z value higher than my insertion point
Is there any other level below this level
– if yes then use that level instead
– else keep this generally closest level
I'm curious to hear if the simple logic is useful and valuable as there are other conditions and standards where this would not be the expected behavior.