Task Report Logs
The next version of Glyph will include Task Report Logs!!
No more guessing whether the input was off, or the app is misbehaving. (we've also made some major updates to the task engine that has a new level of stability, so the app misbehaving will be a lot less common)
Task Engine Refactor
Heavy refactors that provide a new level of stability and pave the way for task bundles
Live Syncing
No longer need to refresh Glyph with Revit! Glyph keeps track of all the elements created, deleted or updated in Revit, so that it's always ready to run with the latest data.
Importing and Exporting Tasks
This allows users to import and export tasks created in Glyph to be shared across projects!

Task Bundles!
Task bundles will allow users to group tasks and run them sequentially with one button click. Ex: create floor plans and elevations → annotate and dimension created views → create sheets for views → place views on sheets.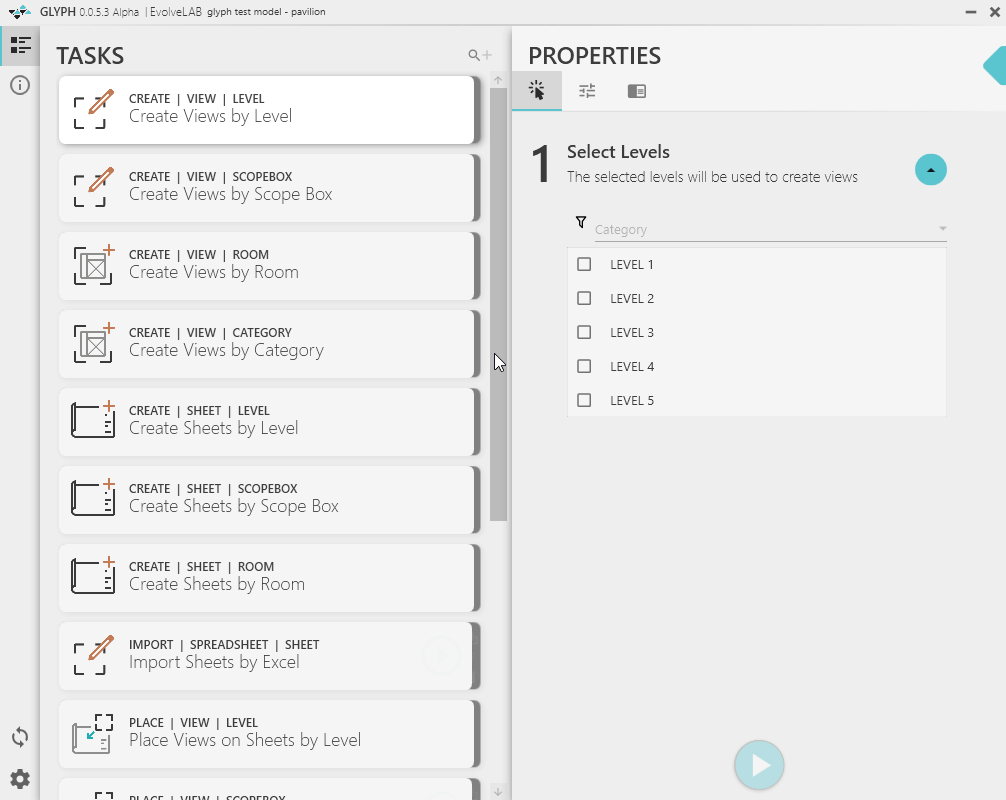 Note

Some of these features might not make it in the next release, and are subject to change.