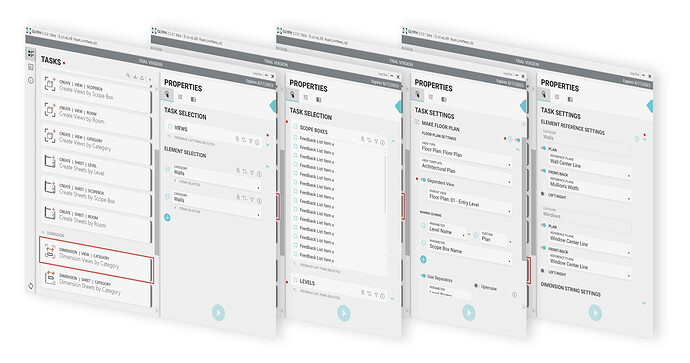 Task Properties UX Updates
Sketching out different UI/UX mock ups for the task properties, to make this section more intuitive and simpler to edit.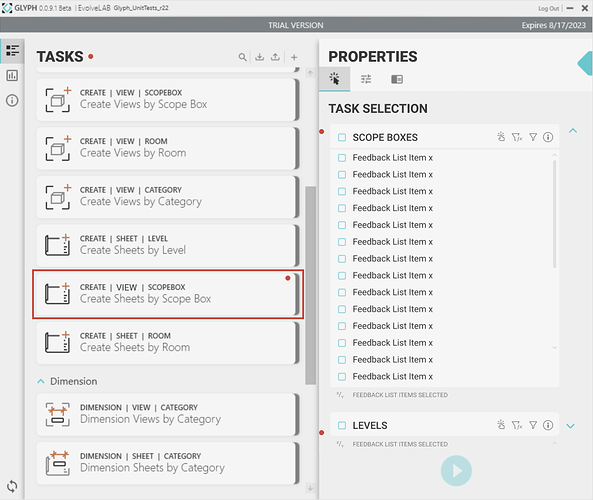 Sheet Packing Progress
More progress on the Sheet Packing Layout Editor! This feature is very close for release.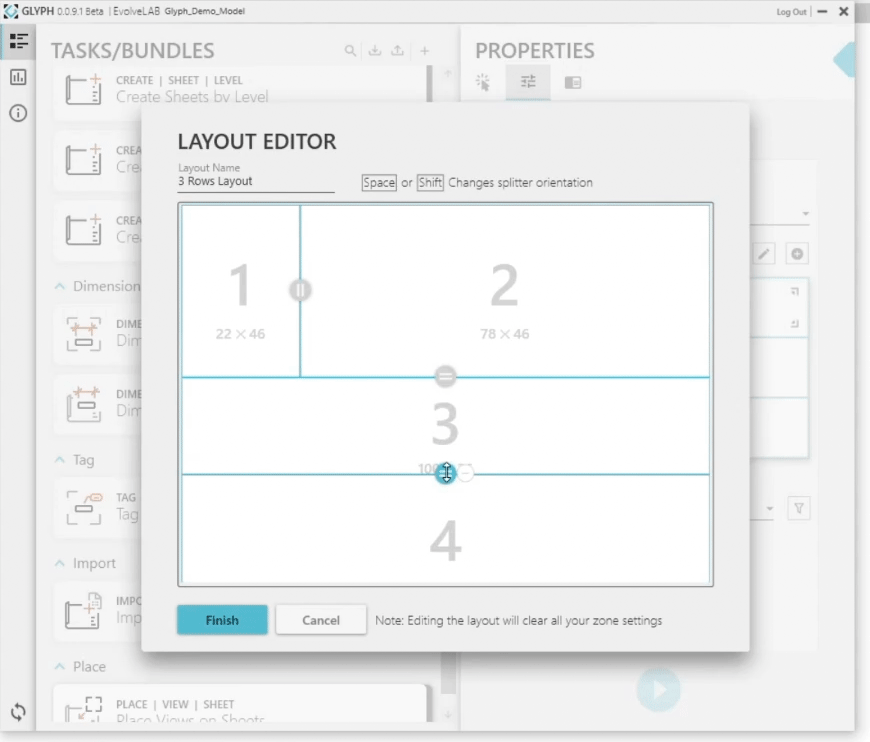 Room Elevation Updates
Creating elevations set height by: room heights, geometry above, or wall adjacency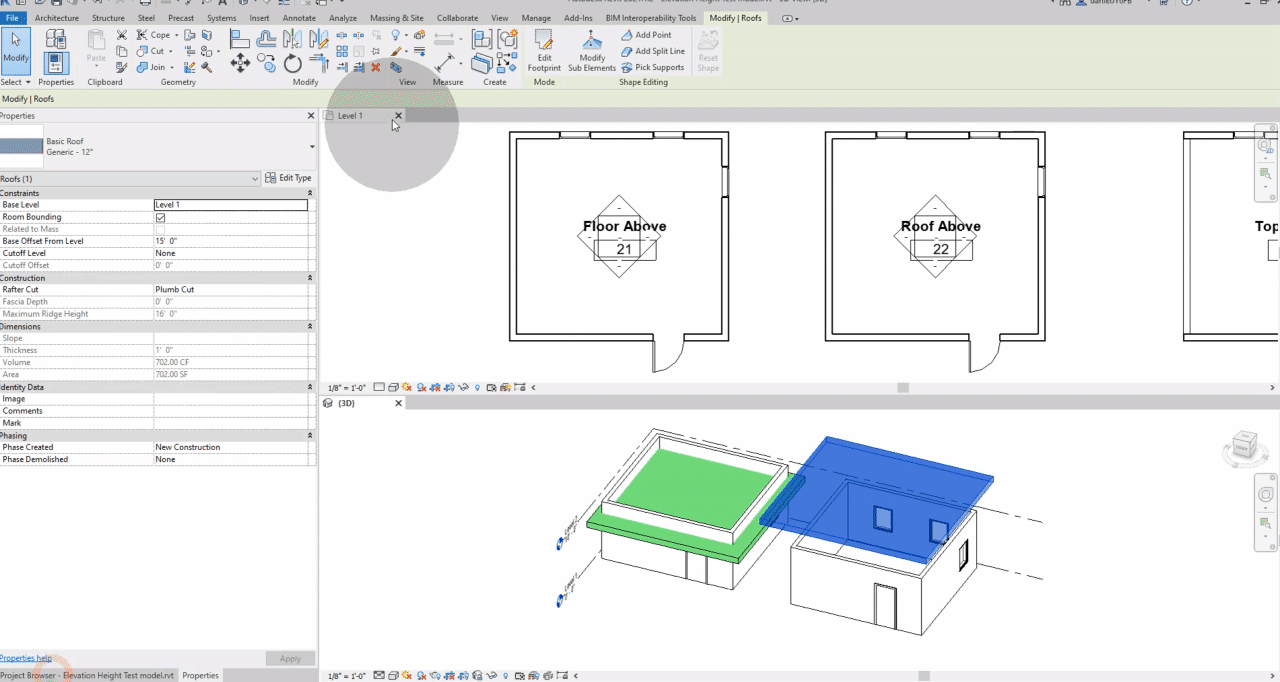 Dimensioning Doors, Windows, Railings & Electrical Fixtures
The dimensioning with more categories. Non-system family categories include additional settings for reference plane settings.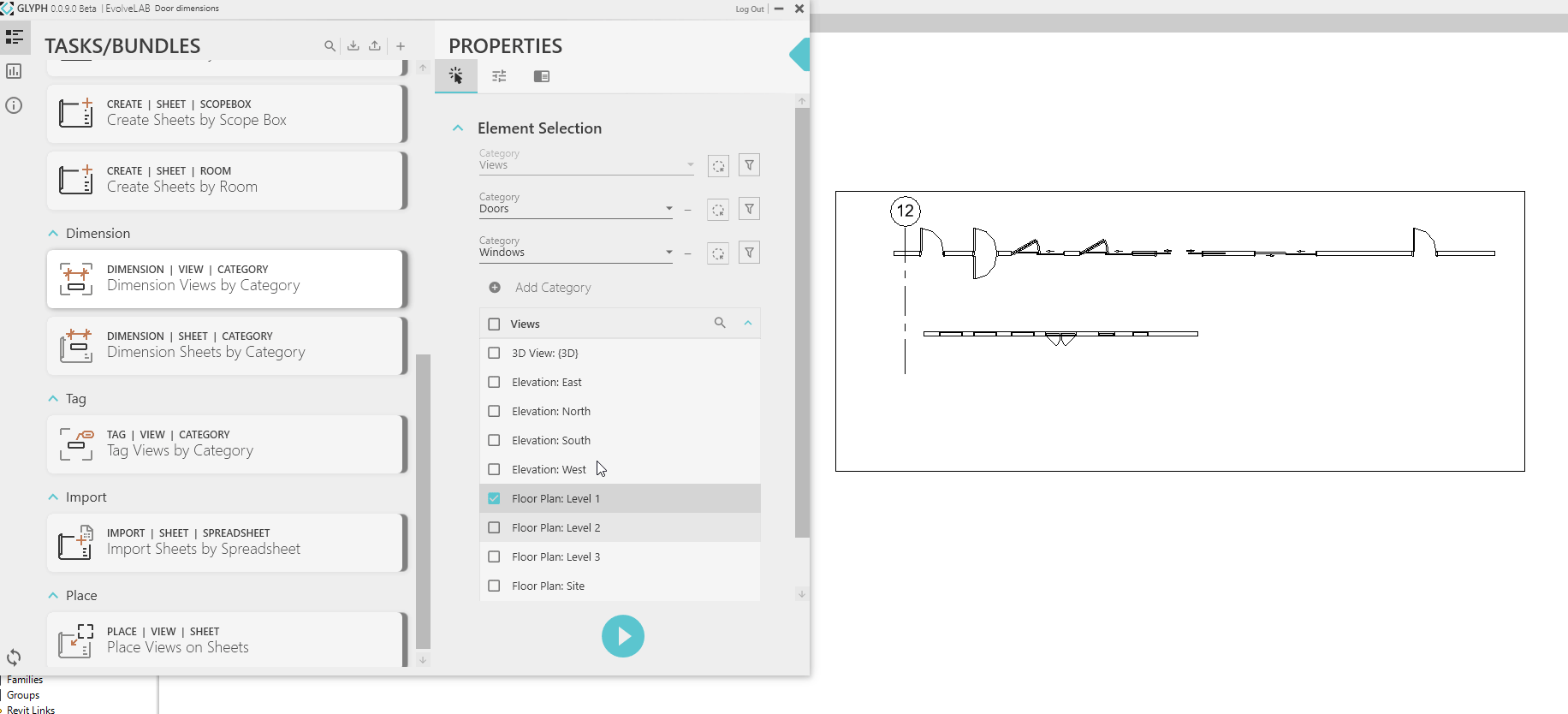 Note

Some of these features might not make it in the next release, and are subject to change.