Veras Apresenta error ao executar o aplicativo
@jao - welcome to the forum
Are you running Veras in SketchUp, Revit or Rhino?
Can you share a screenshot of the error you found?
Thank you for the update. Did you get this error right away, or were you able to log in first?
Another thing that you can try is to download the latest Webview2 from this site: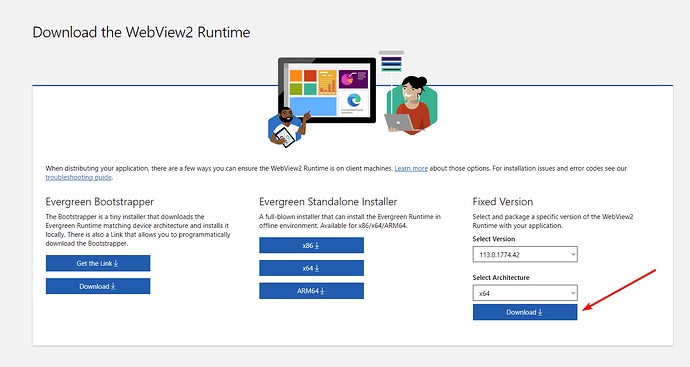 Recebi o Erro imediatamente quando clico em "START".
Não aparece nm a opção de efetuar login.
Since the login window never appeared, this is most likely an issue with the Webview2 library that we use.
Did you try to install Webview2 manually using the instructions in the link above?