Issue when a floor has been used to model a flooring type (carpet) on top of the actual floor (conc. slab) - the elevation view creator identifies the carpet as the top extent of the view and you end up with elevations that look like this: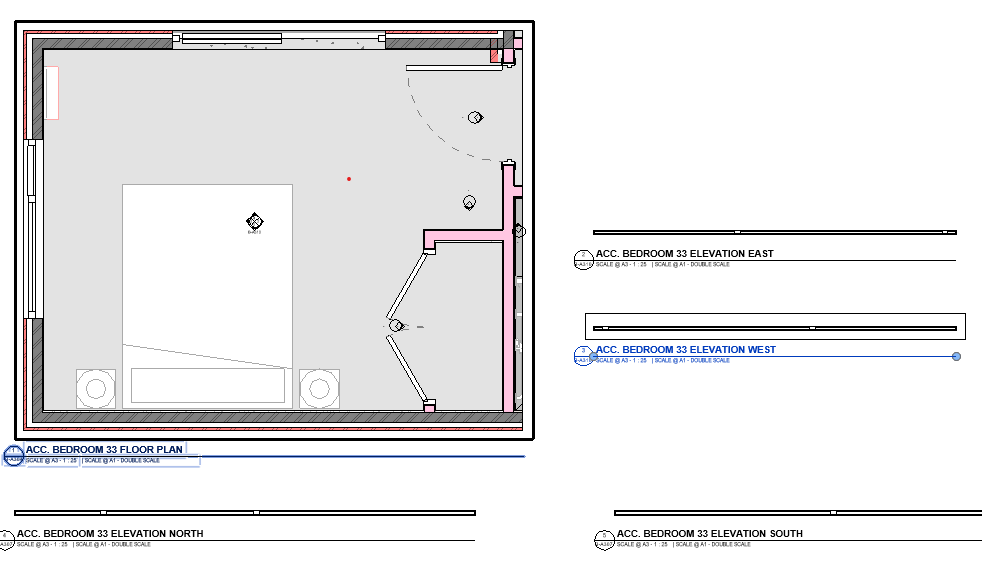 If you untick room bounding for the carpet, nothing changes, it still uses the carpet as a basis for bounding the top extent of the view.

If you adjust the order that the items are modelled in i.e. model the slab, then the carpet, then the room volume, it doesn't work properly

If you delete the carpet, the view will be created with the ceiling as the top extent.

If you put the carpet on a separate workset and turn that off globally, the view will also be created correctly.

If the top of the carpet is 12.7mm or less from the base level of the room volume, view will be created correctly.